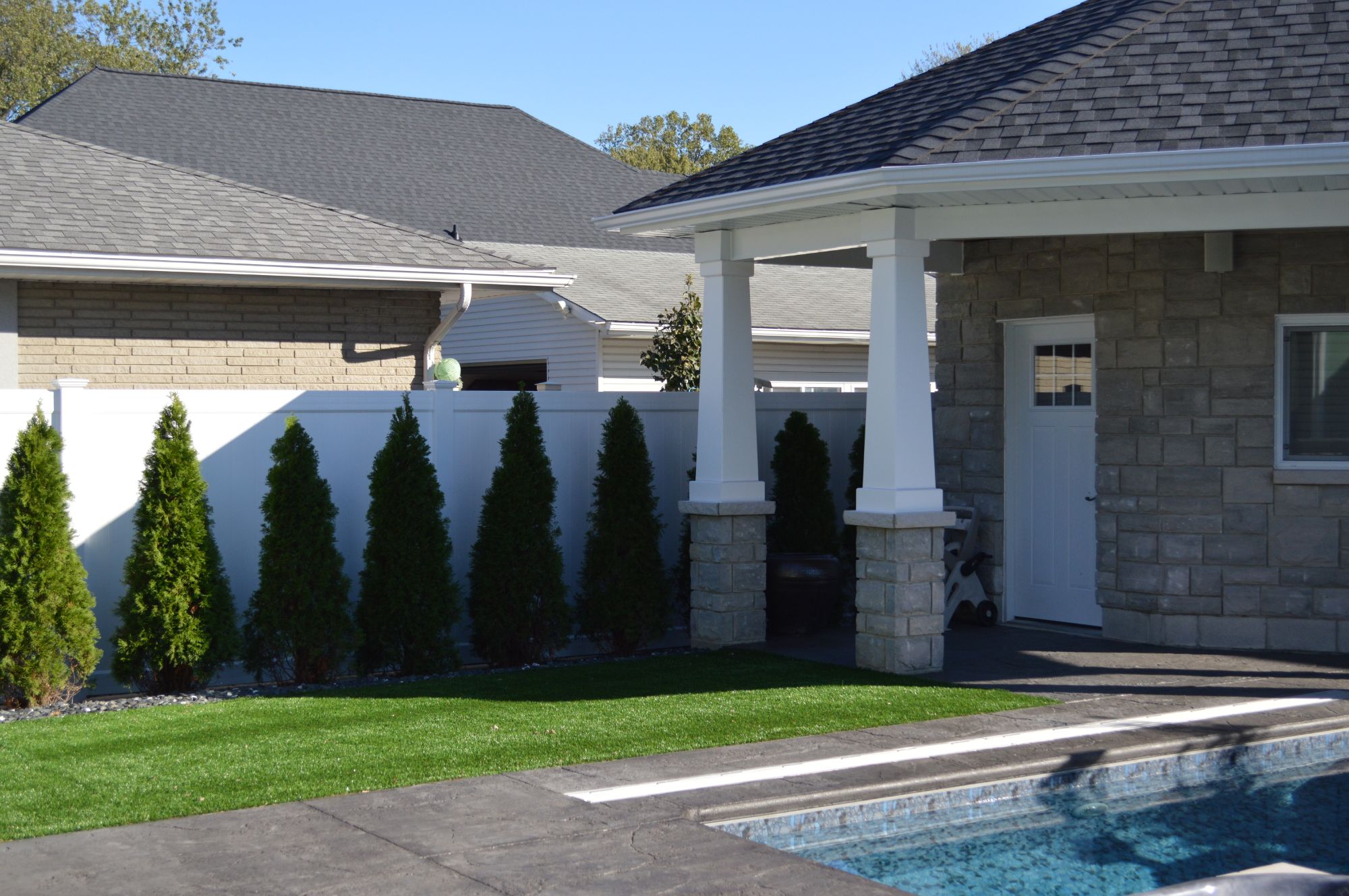 Vinyl Fence Installation
in Windsor - Essex

We specialize in providing top-quality vinyl fence installation services for homeowners
in Windsor Ontario and the surrounding communities of Essex County. As a homeowner, you understand the importance of privacy, security, and aesthetic appeal when it comes to your property. That's why we're here to help you achieve all of those goals with our durable and stylish vinyl fencing solutions.


Style & Colour
Gates
---
Learn More
Why Vinyl Privacy Fence
Protect Your Privacy and Security with Vinyl Fencing
We hear two common refrains for the motivation to choose installation of a vinyl fence. The primary, being the desire to enhance the overall appearance of your property. Here in the Windsor Metro area there is an abundance of dilapidate wood fences - that frankly detract from a homes appearance.

The second motivation is a privacy fence around the yard or pool. Many homeowners consider their backyard to be their oasis, that can be hard to enjoy when you look up and have to contend with the neighbor 20' away from you - especially if you've elected to install a pool. With a vinyl fence from Victoria Railing & Fence, you can rest assured that your property is well-protected from prying eyes. Our vinyl fences are made with high-quality materials that are resistant to damage and wear, so you can have peace of mind knowing that your fence will stand strong for years to come.


Our vinyl fences come in a wide variety of styles and colors(solid & variegated), so you can choose the perfect match for your home's exterior.
Vinyl Fence Colours
Click on image to enlarge
Green Teak
Homewood® Collection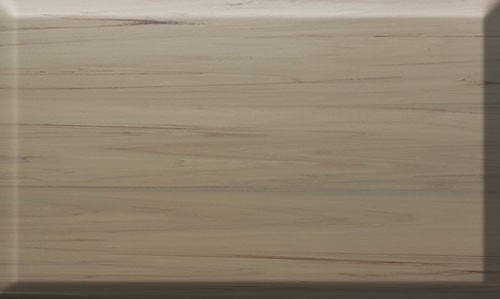 Chai Grey
Homewood® Collection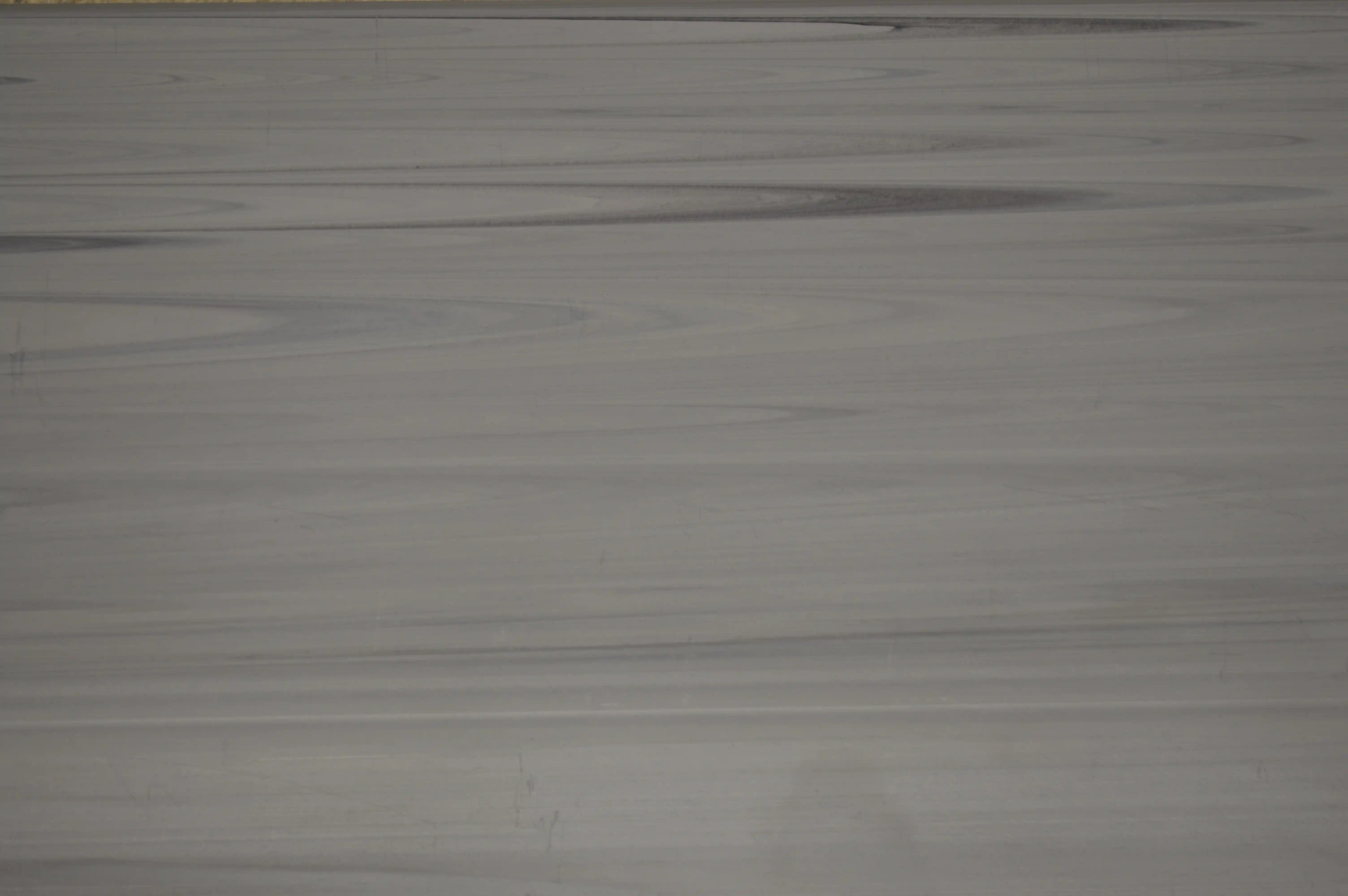 White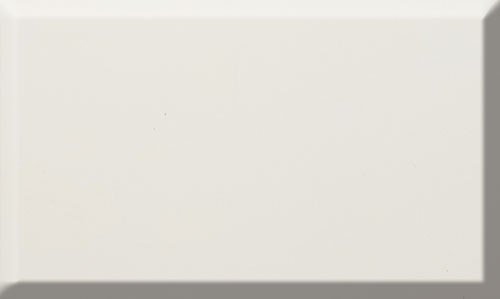 Adobe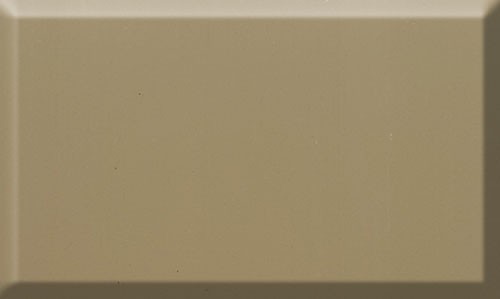 Standard Colours; Other options available for Special Order on request.
Standard Styles Available

Solid Privacy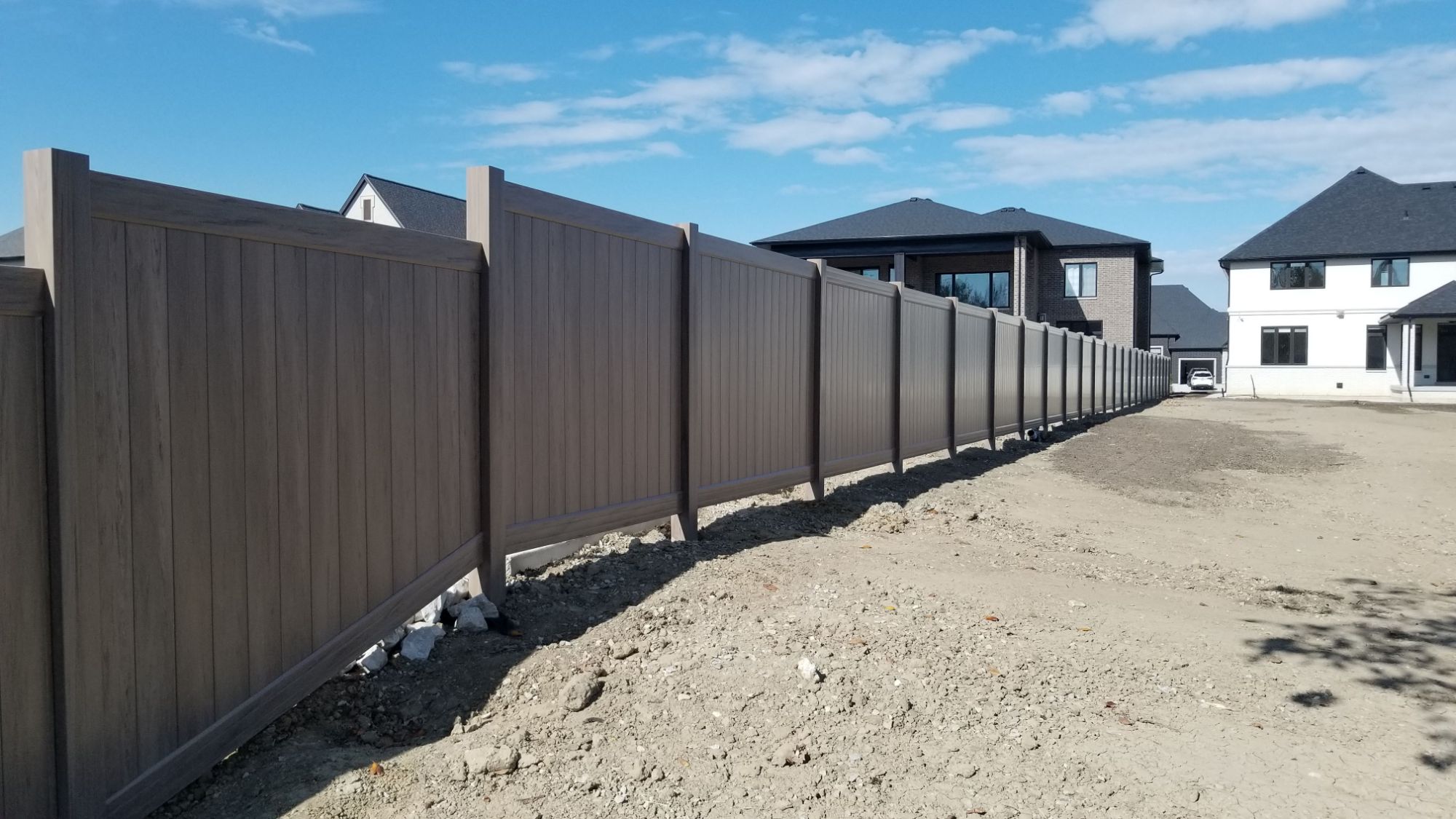 Michigan Privacy Fence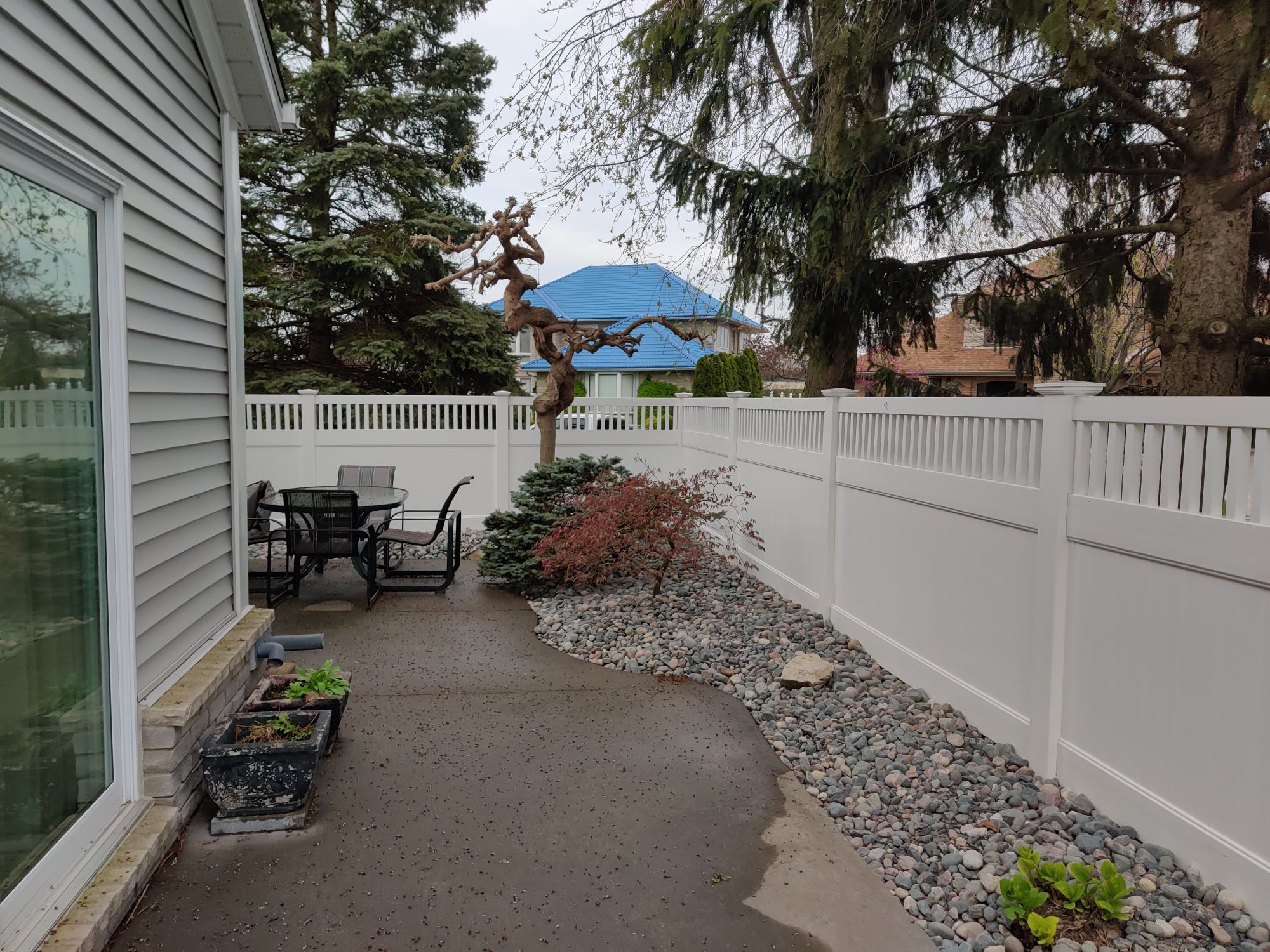 Post & Rail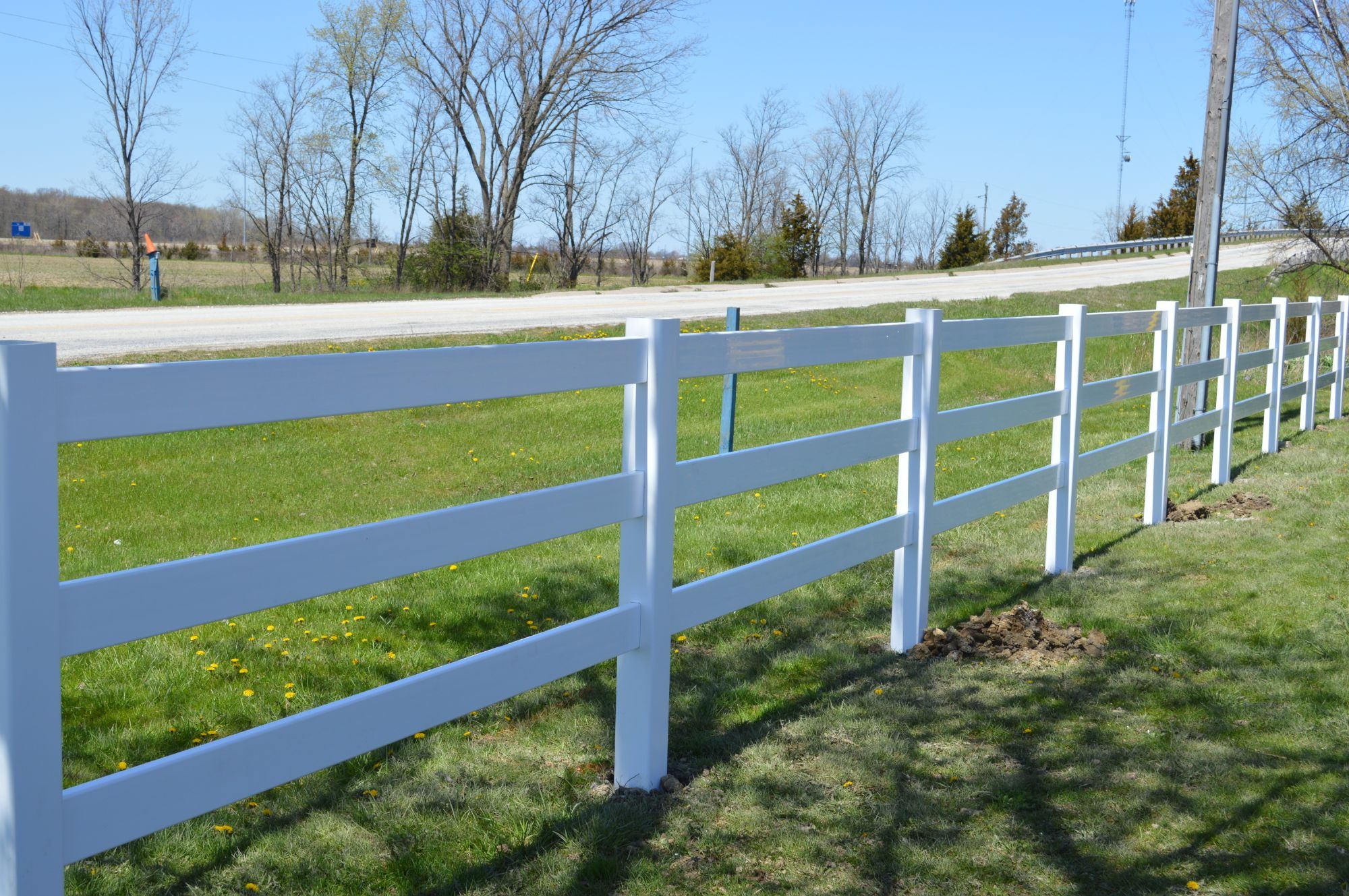 Gate Frame Options & Styles
Click on image to enlarge
Standard 2" x 3.5" PVC Frame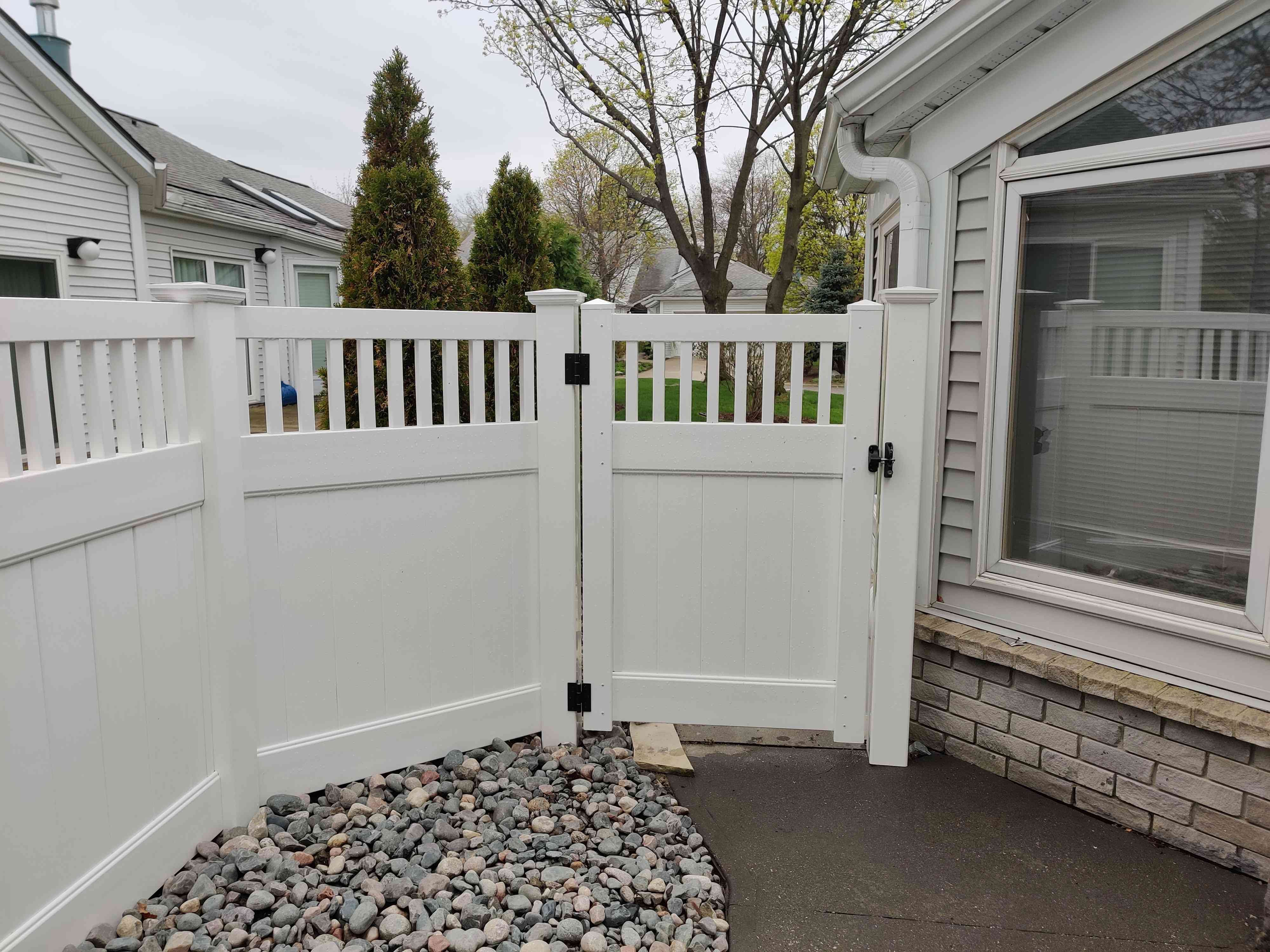 Metal Framed Vinyl Gate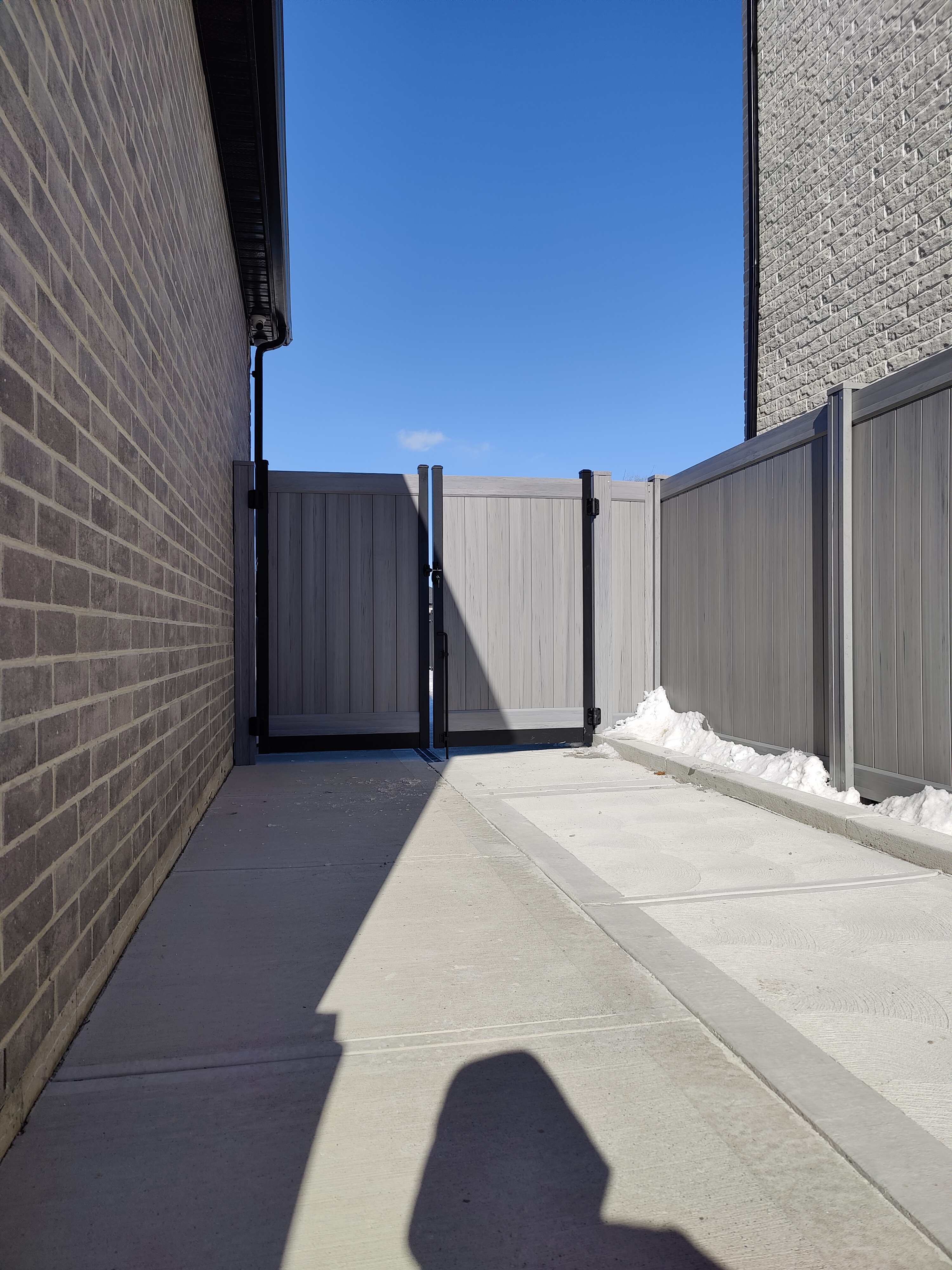 Ornamental Aluminum Gate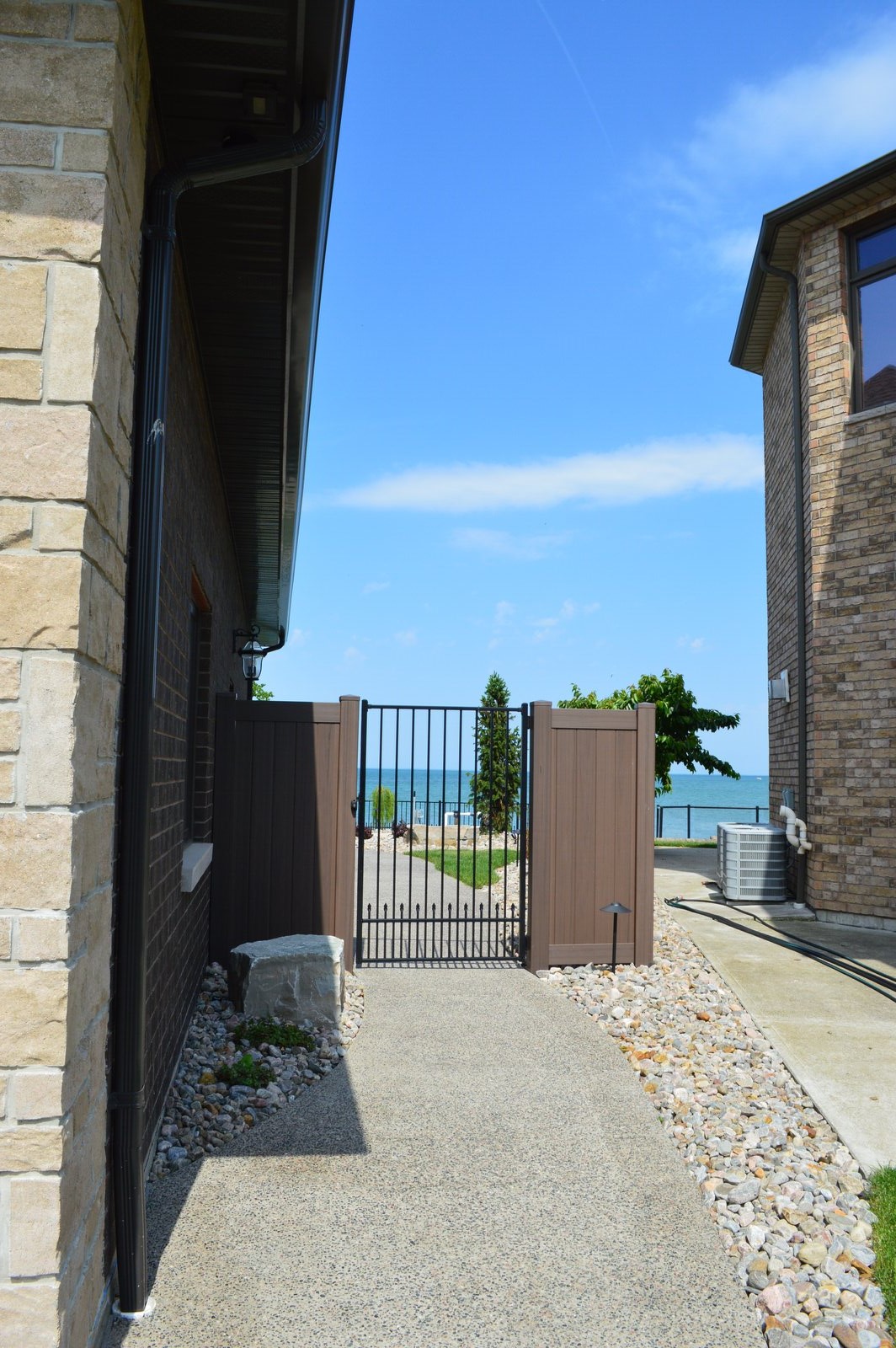 Enjoy a Low-Maintenance Fencing Solution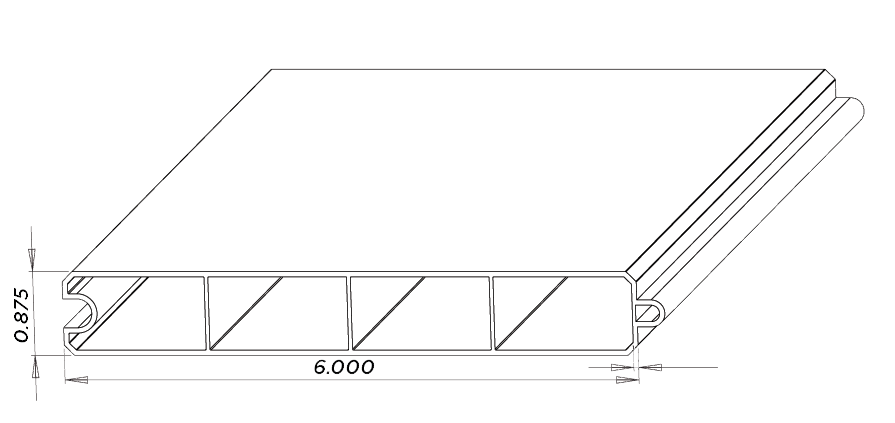 Top reason's we're your choice fence contractor in Windsor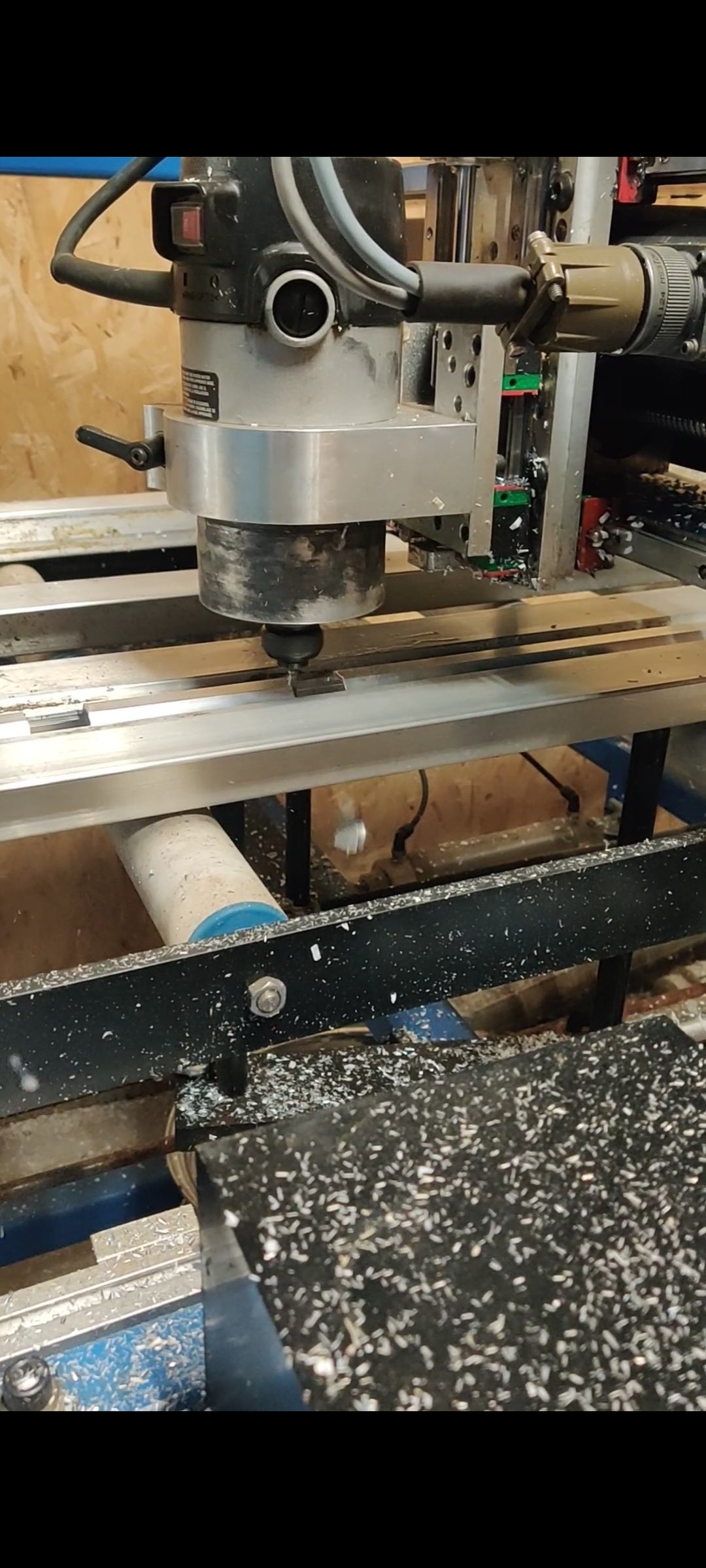 SSD CNC Router
Most fence contractors don't have the ability to CNC custom posts in-house. Our ability to custom cut, lets us customize the fence for your backyard. Whether it is building a custom enclosure around your noisy pool equipment or stepping the fence down a hill - we have the tools to make this happen.

North American materials only!
While offshore materials are initially cheaper, premium materials will
outlast the imports. Do it right, do it once. Don't deal with the
headaches of excessive chaulking, cracking, discoloration, or fading.

Find warranty information here
Driven Pile Vinyl Fence
Eliminating the mess caused by traditional vinyl fence installation techniques and avoiding the need for heavy machinery in your yard.
Hurricane Force Bracing
The steel reinforcement guarantee's that your posts won't buckle with high wind load
The Hot Dipped Galvanized piles aren't susceptible to frost heaving, unlike a concrete footing.
Rapid Installation
Get your project done efficiently so you can enjoy your yard sooner.
Photos of Vinyl Fence Installs
Click on image to enlarge