Industrial
Aluminum Fence

Our industrial grade aluminum fence is a proven and reliable product line that is manufactured in America and designed to meet the AAMA 2604 specification. It is a perfect solution for any business or residential property looking to add a touch of elegance while still maintaining the level of security.

A great alternative to chain-link, as it not only provides the same level of security but also adds an eye-catching and modern look to any property. It is a perfect solution for any business looking to enhance the appearance of their industrial or commercial property, or a homeowner looking to add a touch of elegance to their grand residential estate. Upgrade to our industrial grade aluminum fence today and enjoy the benefits of a secure and visually appealing fence!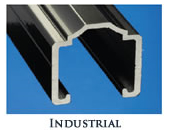 Industrial Rail Specifications


Our industrial grade aluminum fencing is constructed of 1-5/8"x 1-5/8" rails, 1"x 1" pickets, and uses 2-1/2"x 2-1/2", 3"x 3" or 4"x 4" post.

Elite's industrial grade aluminum fences are available in six standard styles. The industrial grade fence is available in six standard colors: Black, White, Quaker Bronze, Walnut Brown, Beige and Hartford Green. Our industrial grade Aluminum fence is available in heights of 4', 5', 6', 7', 8', and 10'.

We offer matching gates in single entry and double drive to match the six standard styles of fence. We also offer Estate and Curved Top gates in industrial grade to suit your needs. All gates include standard latch and hinges, self-closing and self-latching gate hardware are available upon request. If it is a cantilever gate you are after then look no further than one of our exclusive ZipTrack® aluminum cantilever gates.

Accessories available to compliment your fence include quad finials, tri-finials, butterfly scrolls and circles. These accessories can be powder-coated to match the finish of your fence or may be ordered in a gold finish.

All our Aluminum fence is powder coated for added durability and is covered by a 25 year Limited Lifetime Warranty, ensuring that it will stand the test of time. Its low maintenance requirements and long-lasting durability make it an investment that will pay off in the long run.


Looking for an alternative to traditional barb wire fencing? Our EFS-10 and EFS-66 styles offer the option of using Askew-Spear Point pickets for added security and aesthetic appeal. These pickets provide a sleek and modern look. The ultimate security solution to make a strong statement that your site is off-limits.




Available Styles

EFS-66 is used for 7' high or above







EFS-10 and EFS-66 styles are available with askew-spear point pickets. These pickets provide an attractive and modern look to your fence while also eliminating the need for traditional barb wire


Powder Coat Colors
Black & Bronze available in two textures: matte or gloss finish


Gate Styles

Click on image to enlarge
Single Arched Top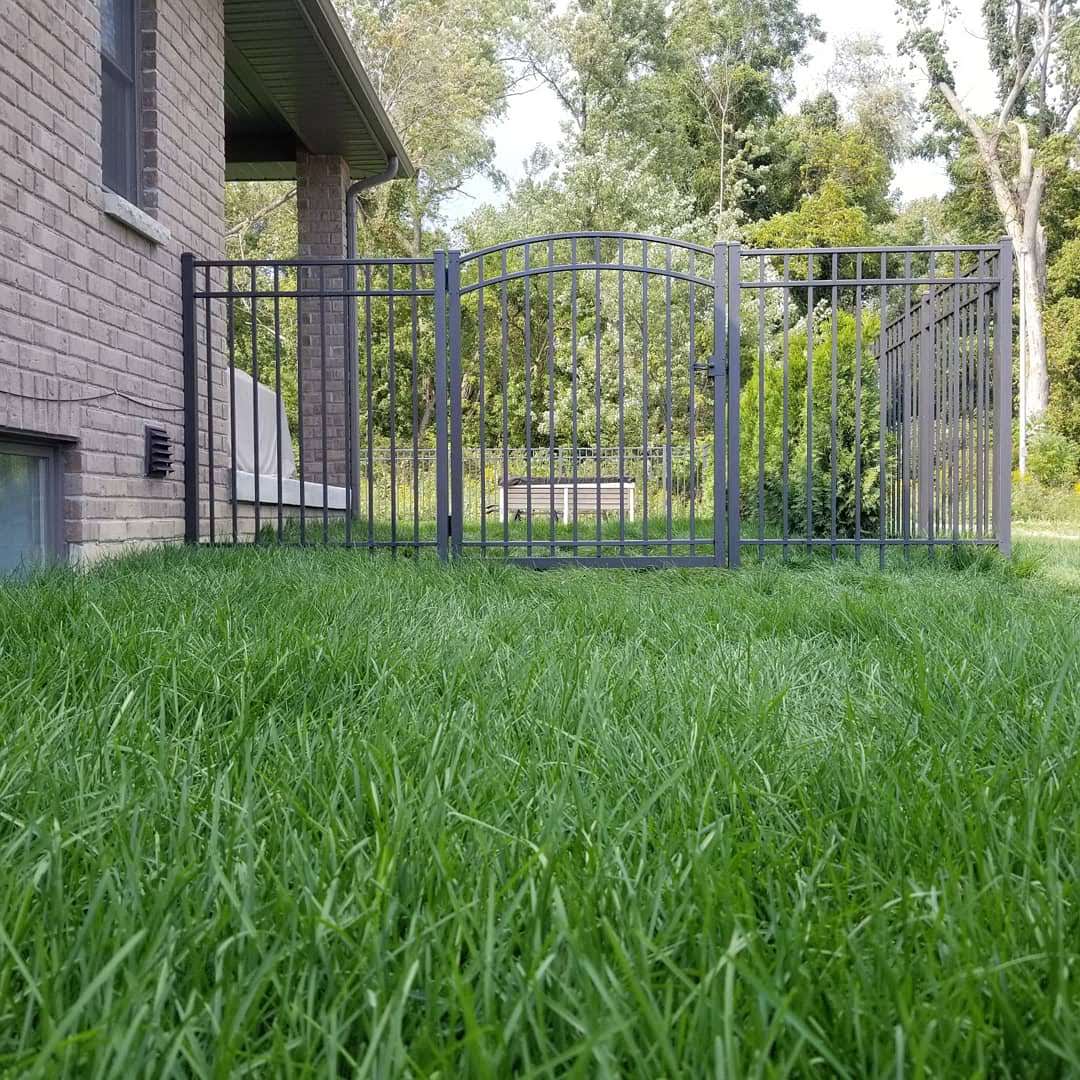 Flat Top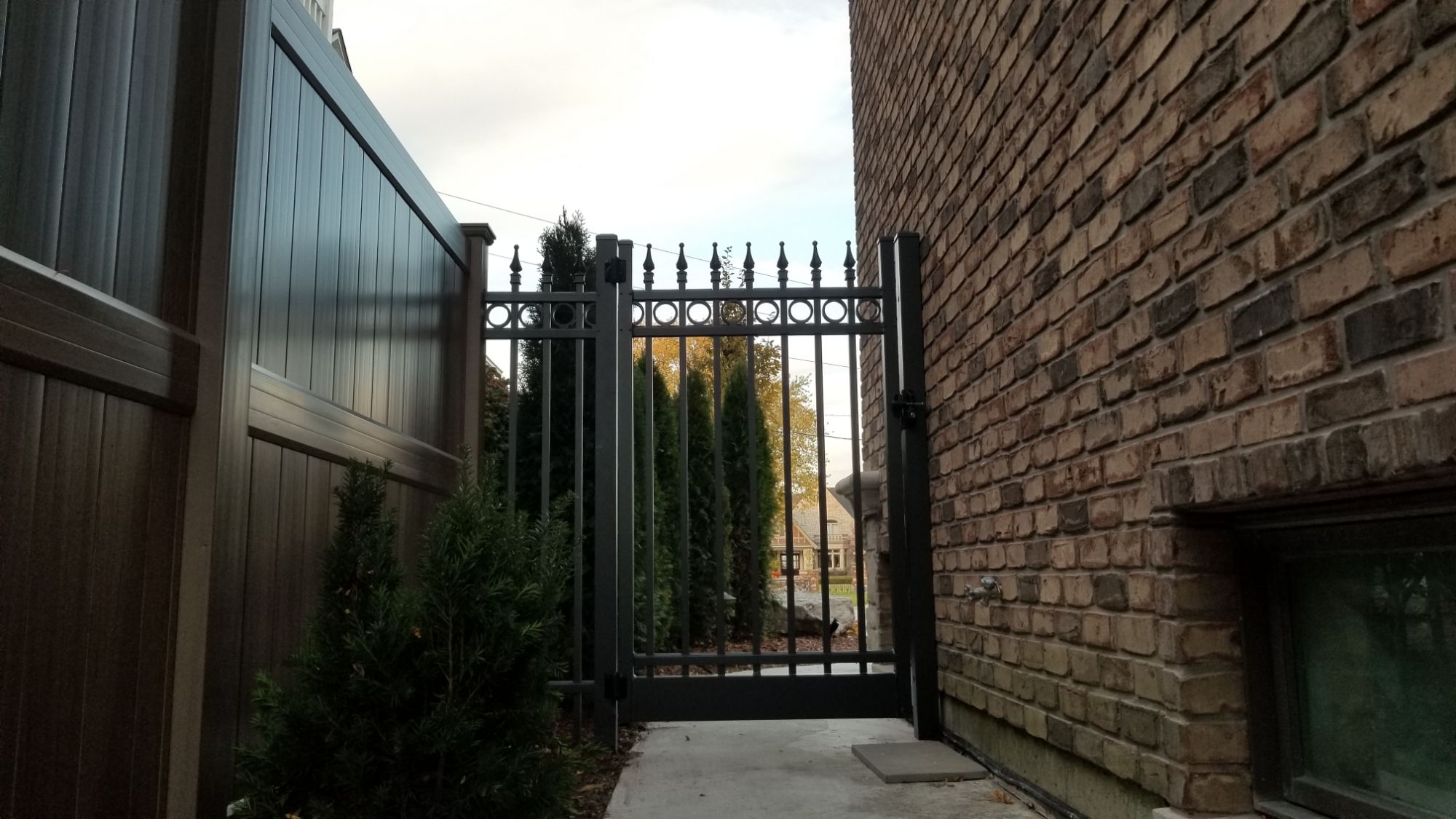 Estate Top

Photos of Industrial Aluminum Fence

Click on image to enlarge